Results of the 4rd Annual Dauphin Island Spring Festival Show April 9, 2000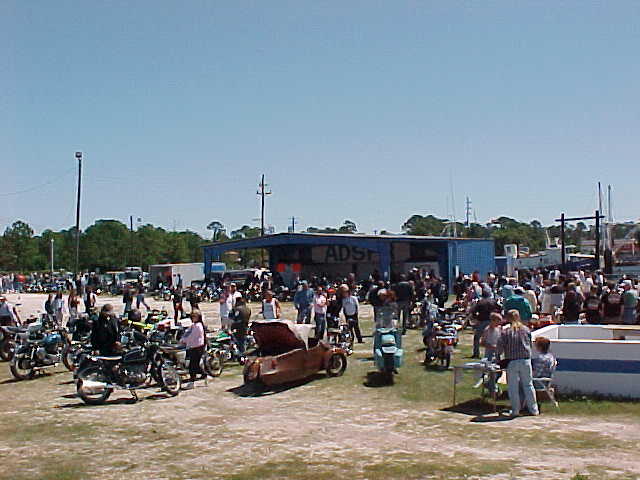 We had fabulous weather and 79 bikes entered in 12 classes. All in all we cleared $652 for the Duaphin Island school! As soon as I get a date for next year's show I will post it here. Thanks go out to Carlos Forte for organizing a superb show this year. Carlos was so busy with the show, however, that he almost forgot to take pictures. I am sorry that we could not have a picture of all of the winners. Those that he took can be viewed by clicking on the blue hypertext below. Here is a rundown of the winners.
Finally, The People's Choice award for "best of Show" went to Andy Wisner with "Miss Piggy"
Other interesting bikes were Mike Porter's Hercules Rotory and Botter Honda in Pascagula sent a whole truckload of vintage Hondas. Of course there was as much activity in the parking lot as in the show itself.