2014 Dauphin Island Show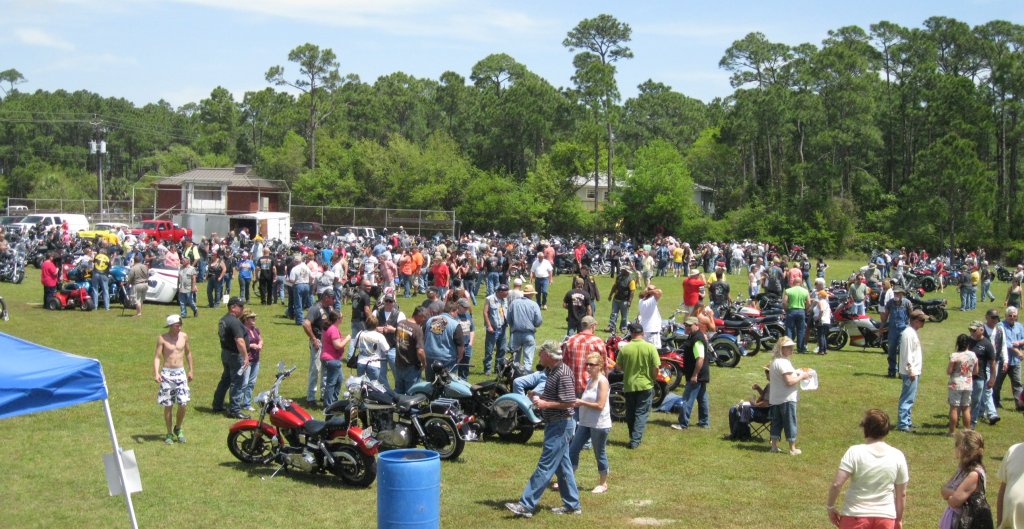 What a difference a week makes! April 6th, the scheduled date for Dauphin Island 18, was predicted to be a very rainy day. So on Friday night we threw in the towel and canceled the show. Sure enough the forecast was correct and it was indeed soggy. April 13 was our announced rain date. Unfortunately, many people had moved commitments to the 13th to get the 6th free. As a result some of our loyal club members couldn't make the rescheduled show. We didn't know how deeply the date change would cut into our attendance. On Friday the 11th Carlos Forte (show organizer) and Jim Downey (MBVMC secretary) went on FOX 10's Studio 10 with Joe Emer to advertise the show and the changed date. The 13th started out with gray skies and very windy. As we put up the tents and staked out the show site we wondered if anybody would show up. But soon the sun came out and people started to trickle in. By noon the bike parking area was full and there was a long line at the show's registration table. In all we had 89 bikes in the show. not a record but a good turnout. The Parent - Teacher Organization uses the show as a fundraiser for the DI school. Did we raise any funds? At last count it was $4,300! MBVMC is glad to help.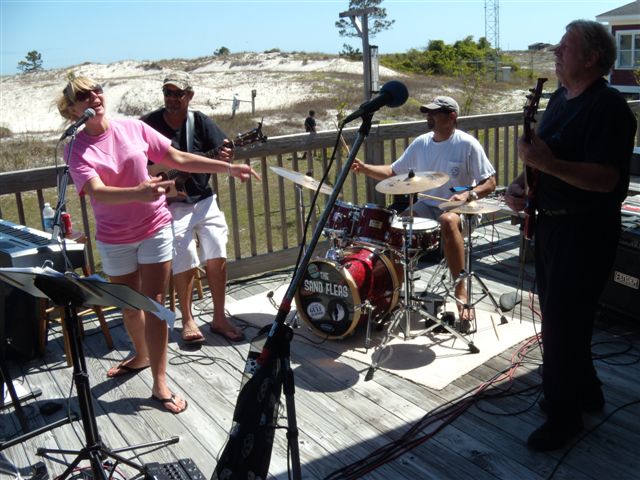 .
The "Sand Fleas" provided live music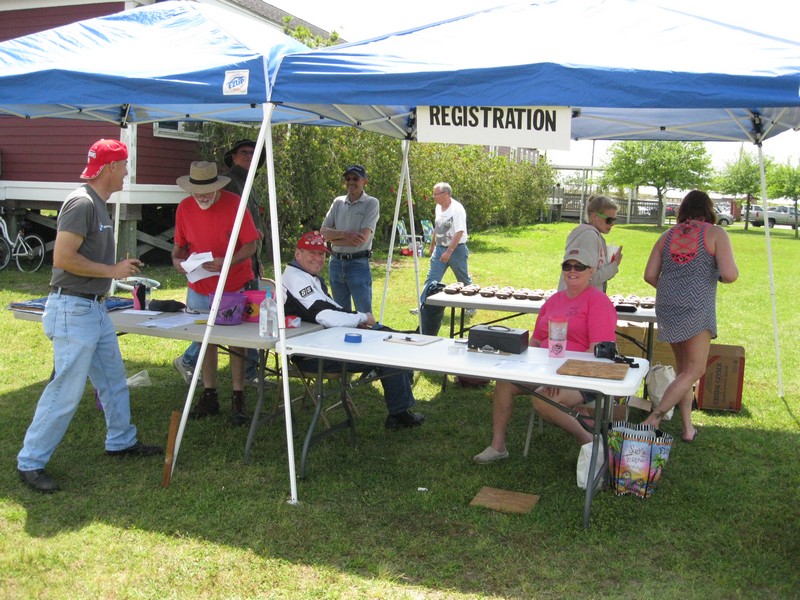 Beverly Moritz and Mike Thomason (both seated) held down the registration booth. The show organizer, Carlos Forte (red shirt), checks the books. Mike Porter (behind Mike Thomason) is waiting for something to happen. Behind Mike Porter is George Watkins going somewhere in a hurry.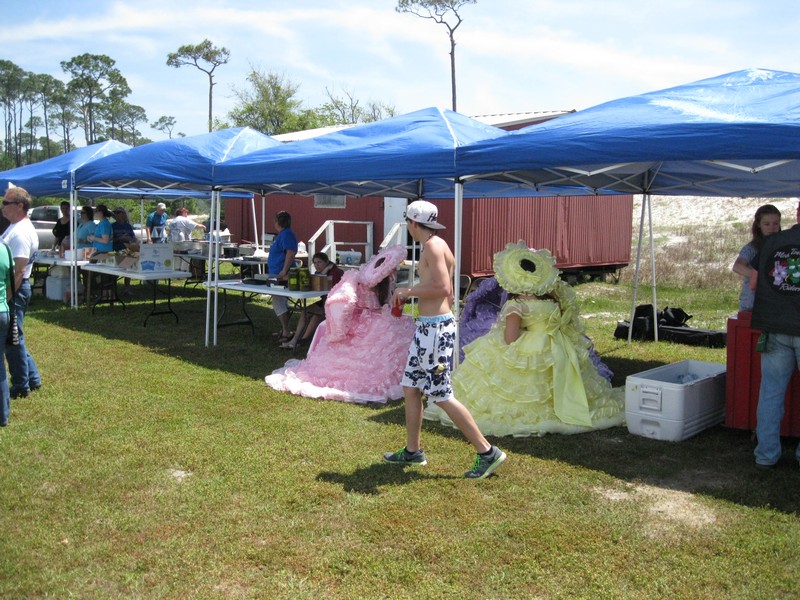 The PTO cooks were hard at work feeding the hungry participants. The shrimp Po Poys were consumed in great numbers.
Show Winners
BEST OF SHOW: Pete Peterson 1968 Triumph Bonneville
We have pictures of most of the entrants and you can see them in the gallery.