2013 Dauphin Island Show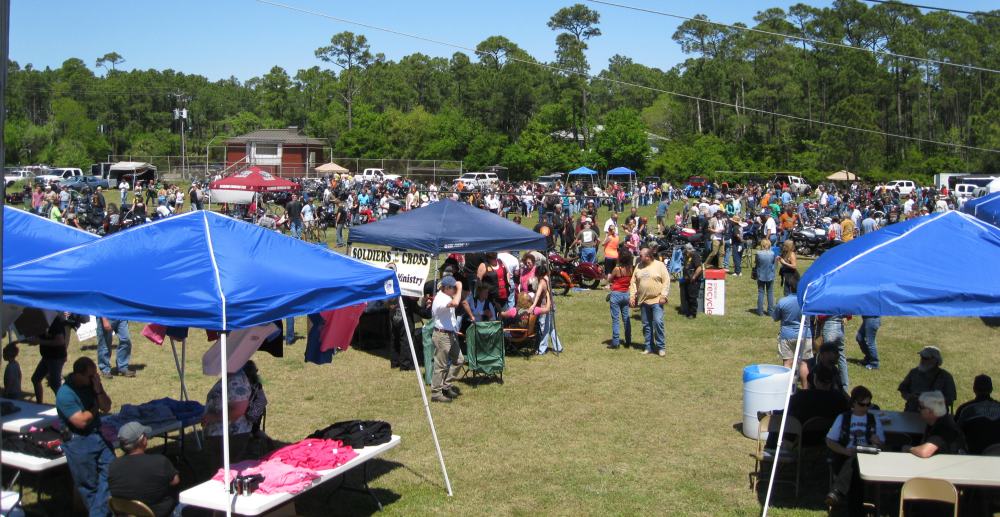 After an unusually wet and cold March the weather finally cleared on April 6th and the 7th was as pretty as you could ask for. Temps in the high 70's and bright blue skies. Mobile Bay area enthusiasts took advantage of the fine weather and hundreds of bikes descended on Dauphin Island. We had 109 bike entered in the 14 classes and that was a new record by quite a bit. We saw some old favorites but we also saw many new entries that none of us had seen before. As usual, the parking lot was almost as interesting as the show itself. We have pictures of most of the bikes in the gallery. Unfortunately, we did miss a few and if your bike is missing we apologize. We also must apologize for not having a picture of Jeff Mitchell's first place custom. If anyone has a picture of it please send it to the secretary at jasdowney@gmail.com and we will add it to the site. Show winners with pictures are listed at the bottom of this page.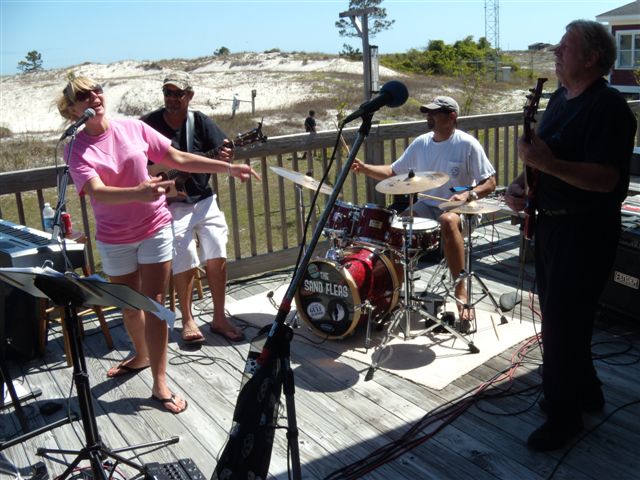 The Sand Fleas, a local band serenaded us from the school house deck.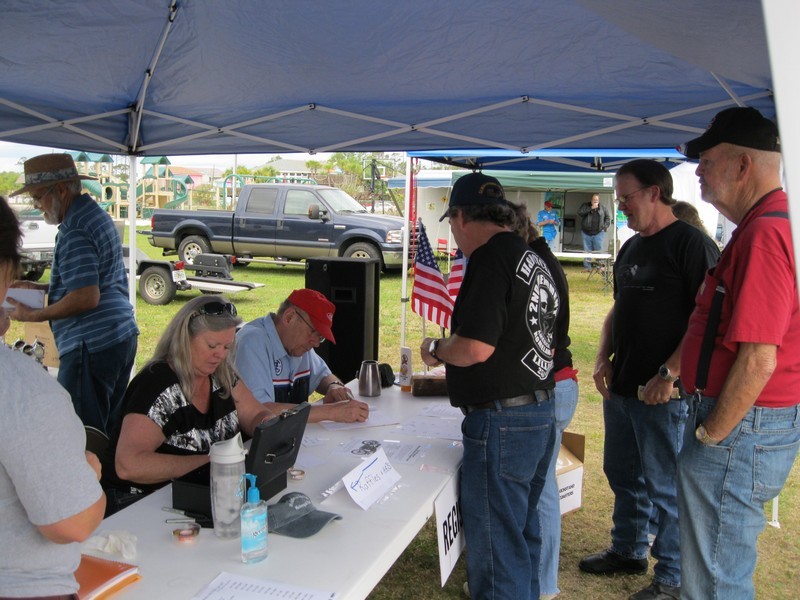 Beverly Moritz and Mike Thomason held down the registration booth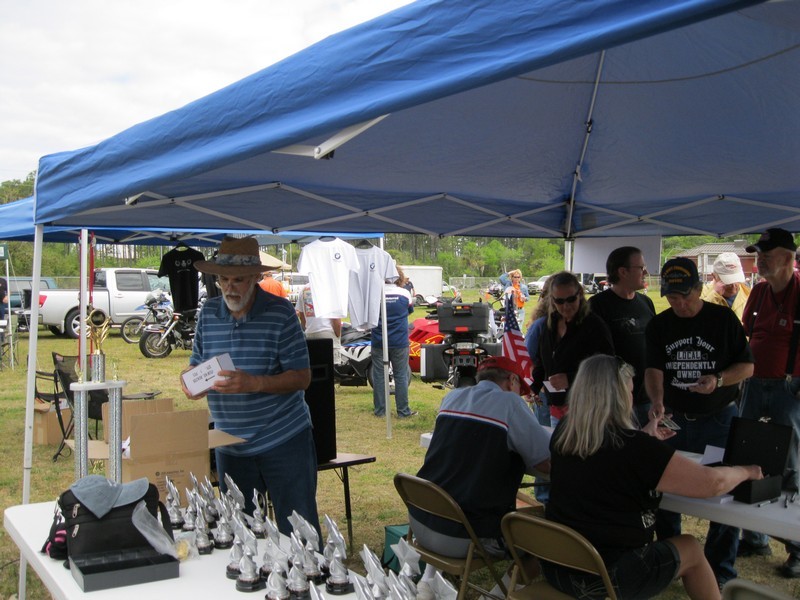 This year's organizer Carlos Forte setting out the trophies.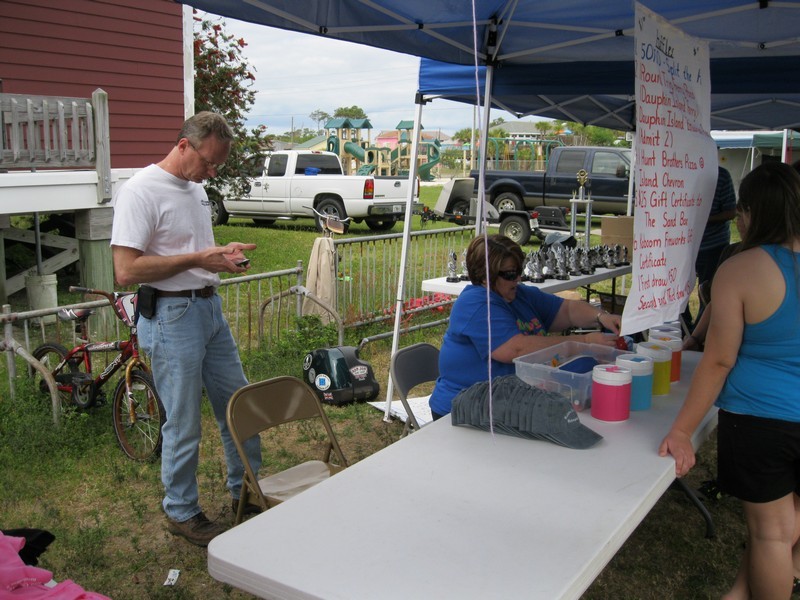 Adrian Anthony from the Ink Works in Mobile made the new MBVMC hats available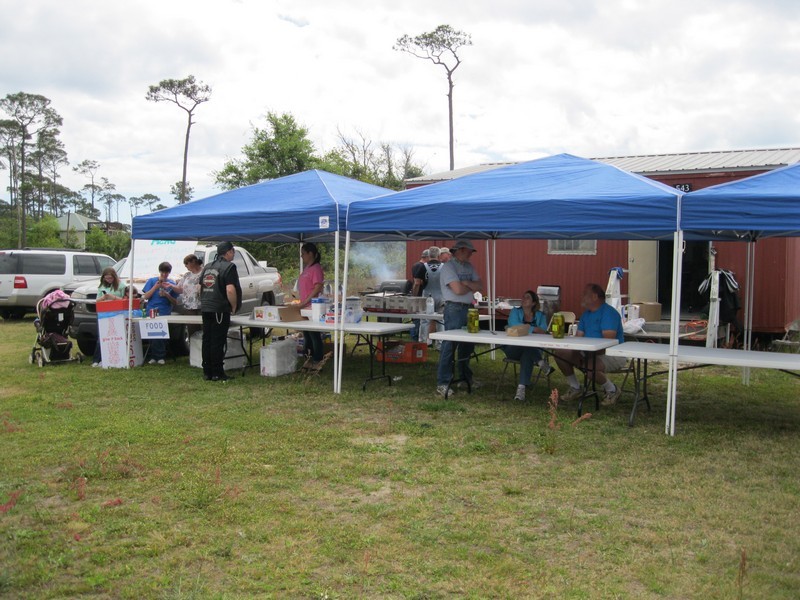 The PTO cooks were hard at work feeding the hungry bikers. Unfortunately the unusually large crowd caused a early sell out in the food
stand but there were plenty of other eateries close by on the island to take up the slack
Show Winners