Biloxi 2016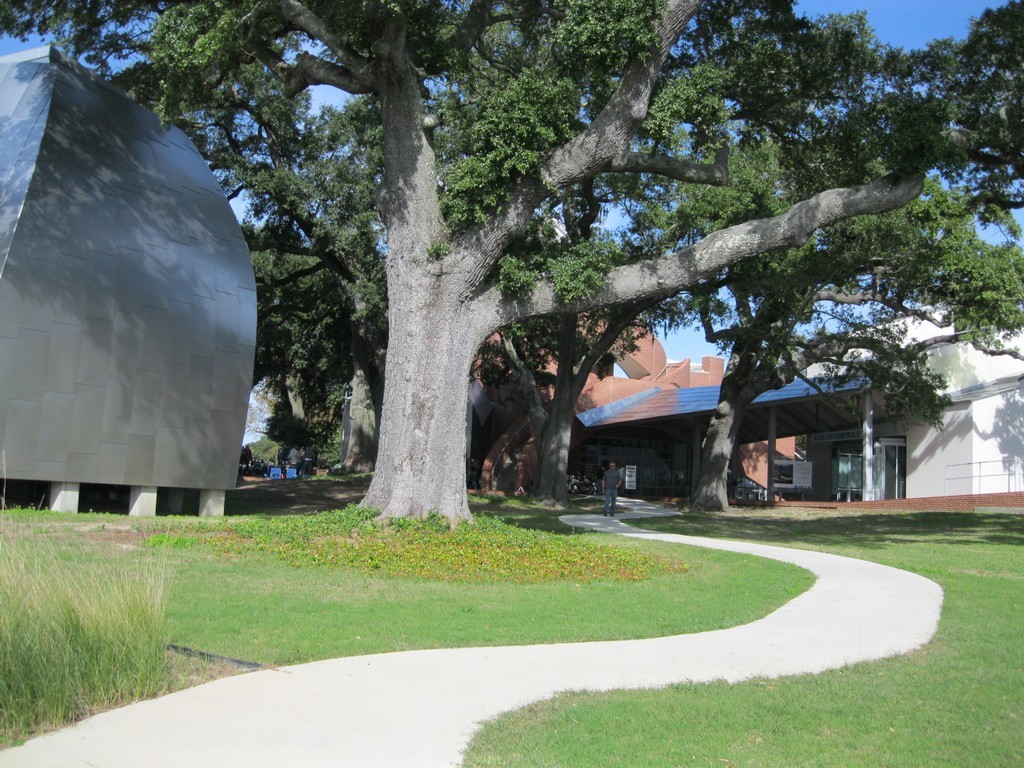 The weather was with us once again. As was the case last year the day started out with a cold north wind but it warmed up quickly and soon the jackets were shed and we had warm sunshine. This was our second year to have the fall show at the Ohr-O'Keefe museum in Biloxi. Thanks to curator Kevin O'Brien and his museum staff the registration table and chairs were waiting for us. Again we were invited to display the bikes on the brick piazza that connects the museum buildings. The live oaks kept us in shade so no sunburns were reported. The Frank Gehry-designed museum makes a great backdrop for these beautiful bikes. We had 76 bikes entered and saw many new faces. We had 12 classes and all were well represented except the small American class. This is the second year that that class has been under subscribed and next year we may drop it. Click on the winners listed below to see their beautiful bikes. We tried to get a picture of all of the bikes entered in the show. Unfortunately the contrast between shade and bright sun played havoc with the photographer's iPhone camera and the pictures this year are not as good as they should be. If you have a better picture than the one we have send it to us at (jasdowney@gmail.com). You can page through all of the bikes in the gallery. Because of a fire in the reception building last summer the museum's cafeteria was closed. We had a food truck selling food. The taste was good but unfortunately they had very slow service.
Best of show went to Larry Watson's 1917 Indian Power Plus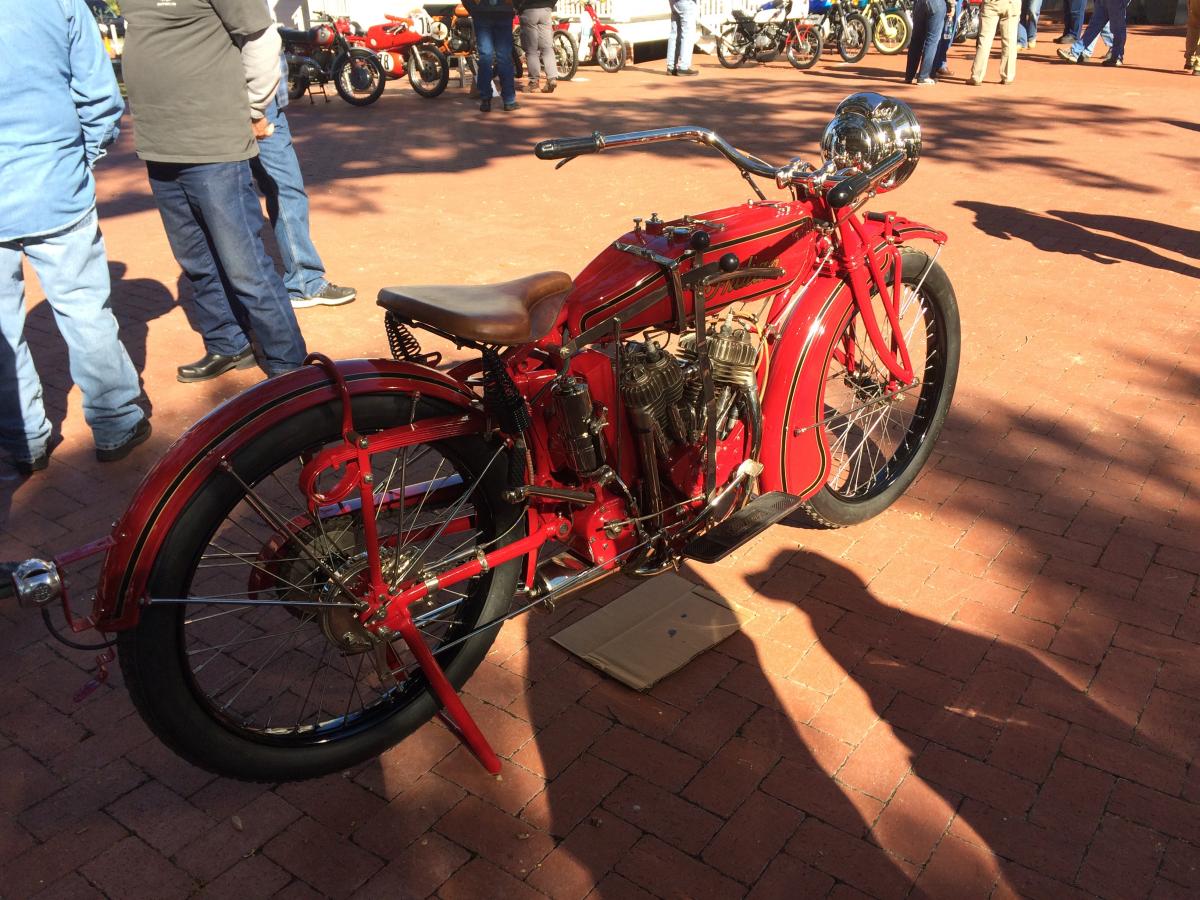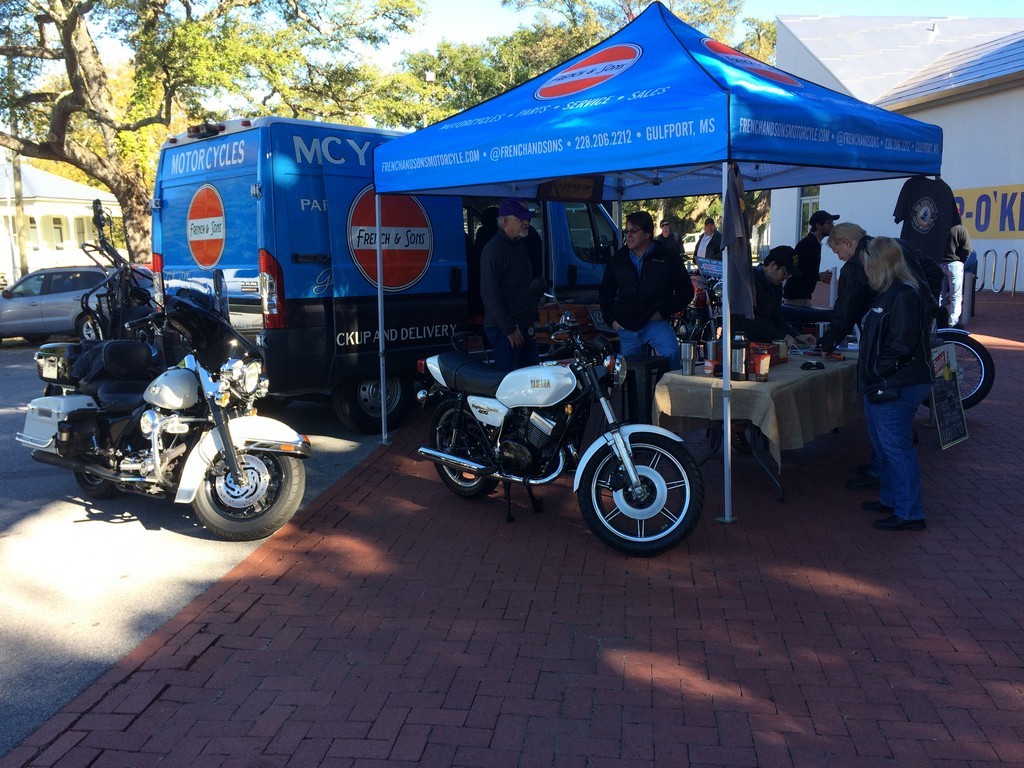 French and Sons, a vintage motorcycle shop in Gulfport that specializes in vintage bike service and restoration, had a nice display.