Dauphin Island 2016
Despite being a very wet spring the Dauphin Island show slipped in between storms and April the 3rd was dry, warm and clear. Perfect weather for a bike show! Our traditional site, the school yard, was full of construction equipment used to build the new wing on the schoolhouse. When it became clear that the yard would not be cleared before the show, arrangements were made to move the show site to Fins' parking lot. Fins is a local bar about a hundred yards to the west of the school. The owner Mr. Fox graciously offered to let set up shop for the day. We blocked off the street between the bar and his gavel parking lot and that actually have us plenty of room to display the bikes. We had 88 bikes register for the show which produced $880 for the Dauphin Island PTO. They also had a food concession with local caught shrinp, burgers, Conecuh sausage, and hot dogs. They were busy all day long. The trophies were kindly paid for by our sponsors: Adventure Motorsports of Northwest Florida in Pensacola, Botter Honda in Pascagoula, D&D Cycles in Pensacola, Hallís Motorsports in Mobile, Port City Marine in Mobile, and Powder Coat Junction in Theodore Alabama. Hundreds of spectators came to see the motorcycles and everyone seemed to have a great time. Hats are off to our organizer Carlos Forte who saw to it that everything went smoothly. Registration was handled by Beverly Moritz (our liaison with the PTO on the right below) and Chris Conover (on the left). Below is a list of this year's winners as determined by our seven judges. Click on the bike's name to see a picture of it. We tried to take a picture of every bike entered and you can see all of the pictures in the gallery.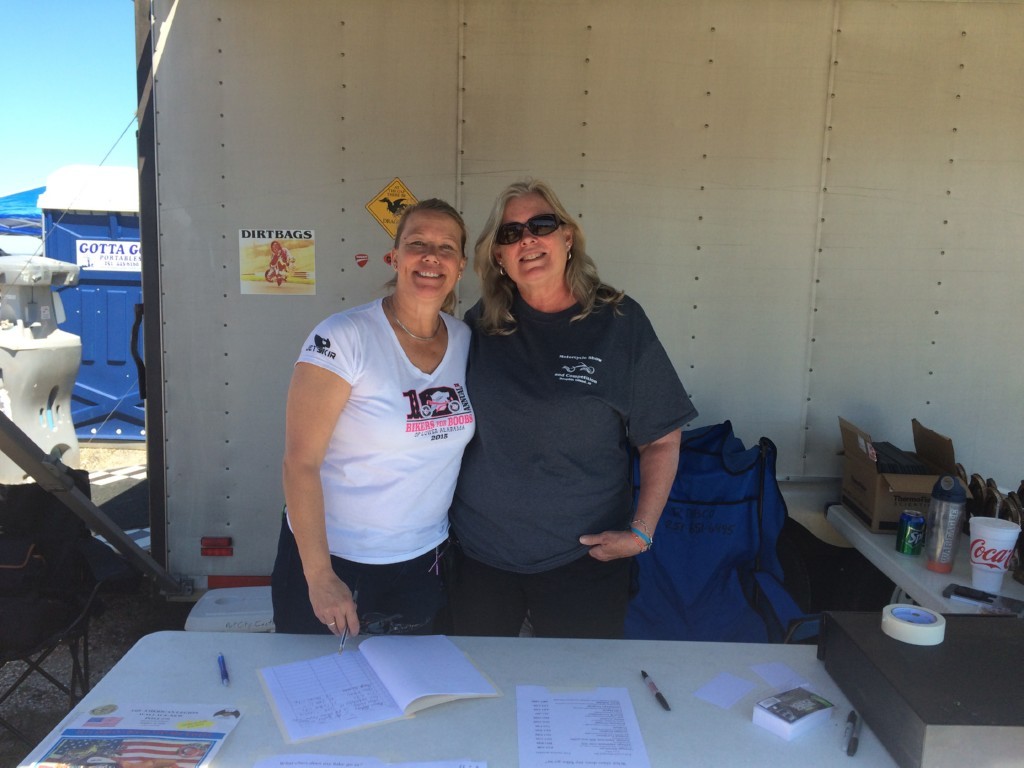 Chris and Beverly hard at work
Best of show went to Ronnie Cox's 1942 Harley-Davidson EL "Knuckle Head"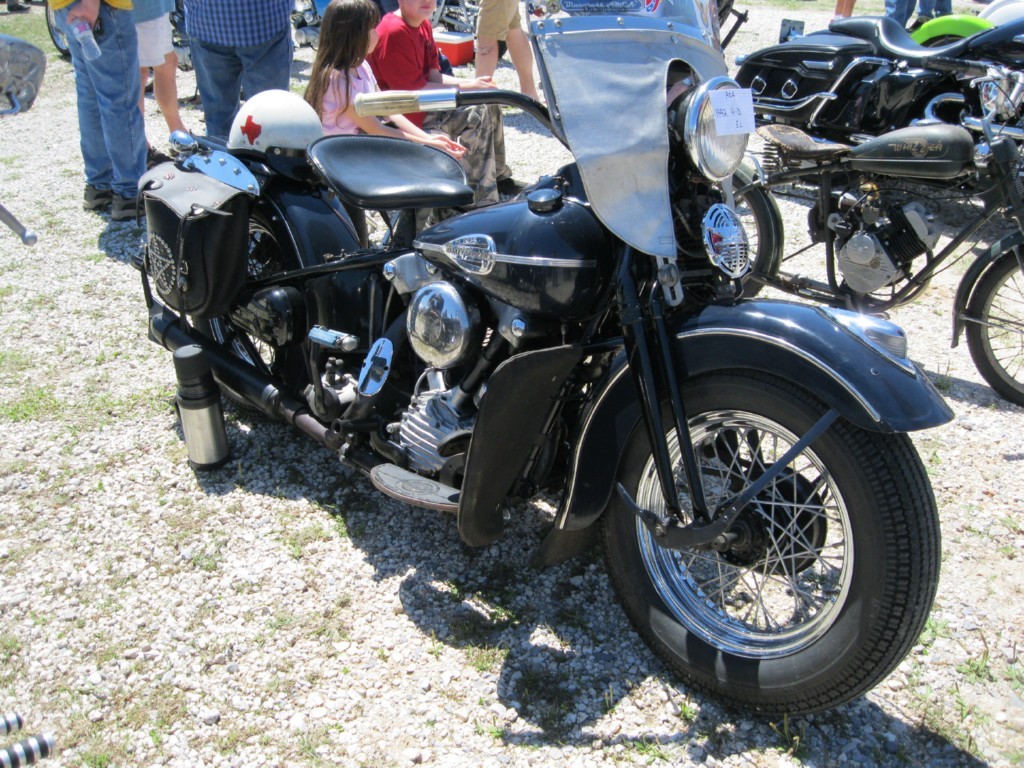 Ronnie's "Best of Show" bike which was ridden to the Island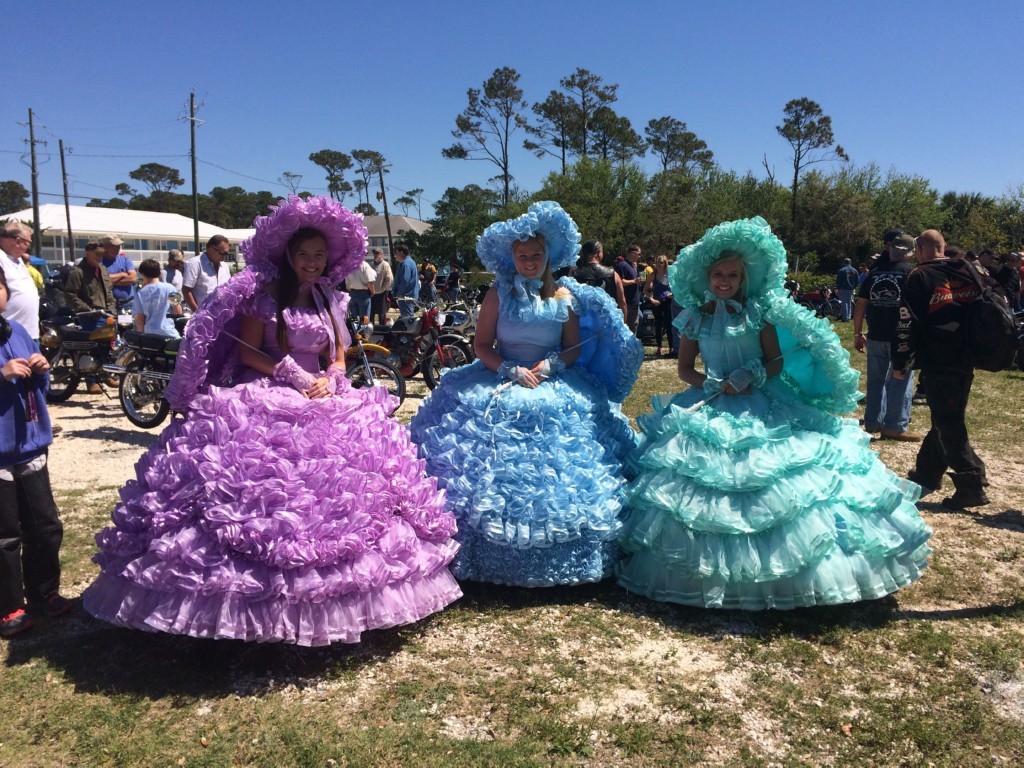 Azalea Trail Maidens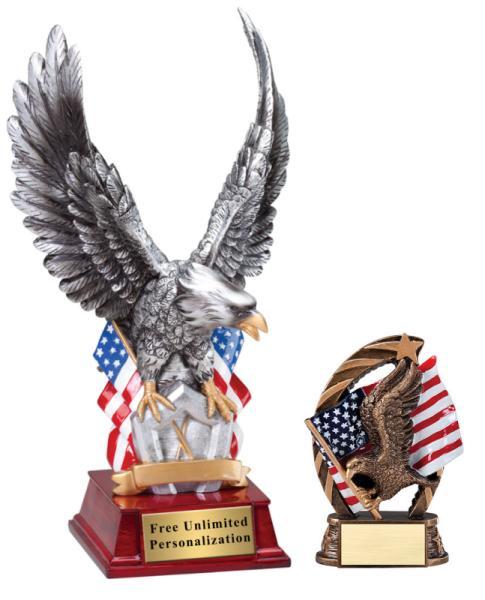 The Best of show and one of the 36 class trophies. 12 framed Honorable mentions were also awarded.