2010 Dauphin Island Show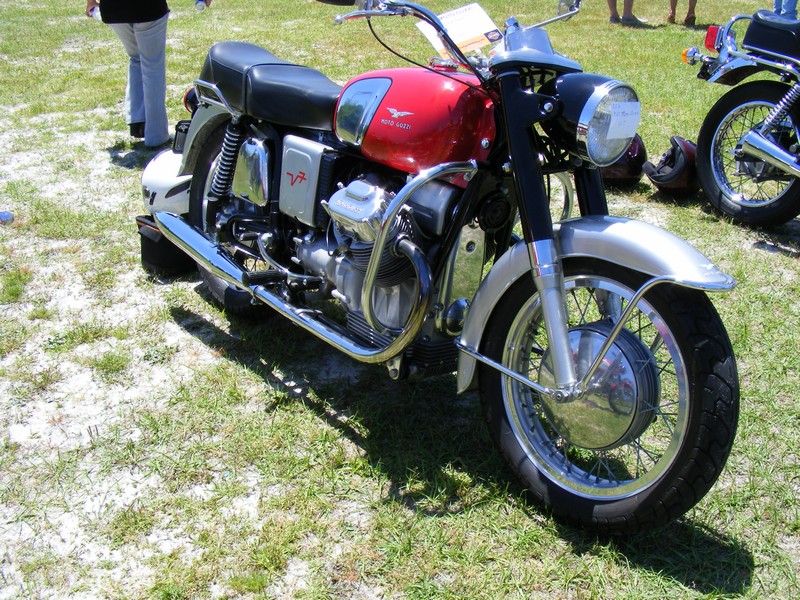 The weather was picture-perfect and the oil spill was the farthest thing on our minds on the 25th of April. The gulf was deep blue against the sparkling white Dauphin Island sands. A way we all hope to be able to see it again in the future. We had 69 bikes registered for the show although we saw relatively few new faces in the vintage categories. We had seen most of the vintage bikes at previous shows. As usual David Paryzek showed up with 4 immaculate vintage bikes. Nevertheless the turnout was good and there were some outstanding custom and cruisers entered. We had 9 judges and their votes were averaged by a computer to determine the winners. The winners are shown in the table below. The trophies were paid for by generous donations from our sponsors: A&B Honda in Mobile, D&D Cycles in Pensacola, Retro Cycles in Fairhope, Mobile Bay Harley Davidson in Mobile and Powdercoat Junction in Theodore.
Below is a list of the winners in each class with a link to a picture of the bike. We tried to get a picture of most of the bikes and hopefully have labeled them correctly. Unfortunately, we did not get a picture of every bike. All of our pictures can be seen in the gallery . The name of the picture indicates the owner.