The 2005 Dauphin Island Show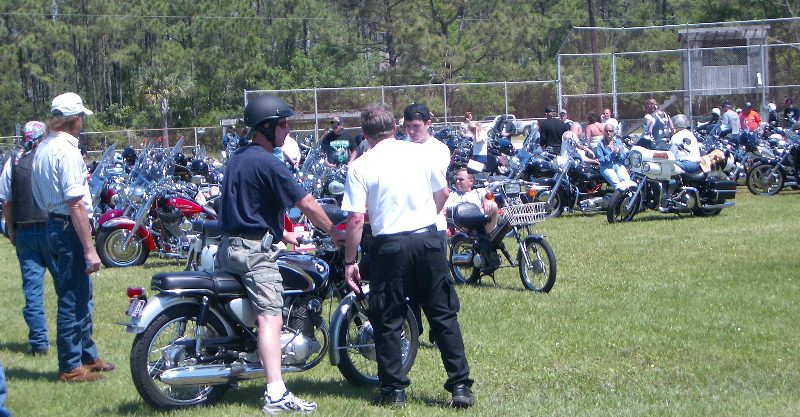 The 2005 Dauphin Island Show was a resounding success. The weather was picture-perfect and well over a thousand persons attended the show. We had 60 bikes registered (a new record for the show) and the vintage classes were particularly well represented. The parent teachers organization team performed all of the registration duties and served up some great food. The Christian Motorcycle Association folks set up a tent to promote the CMA and they helped the MBVMC members set up for the show. Shown below are 3 of the PTO members who were instrumental in making the Dauphin Island Show a reality. From left to right are Christina Spurgis, Mary McGraw and Paula Goblowsky. They ran the registration and made everything happen just like clockwork. When all the smoke cleared the PTO was $1100 richer thanks to the generosity of the riders.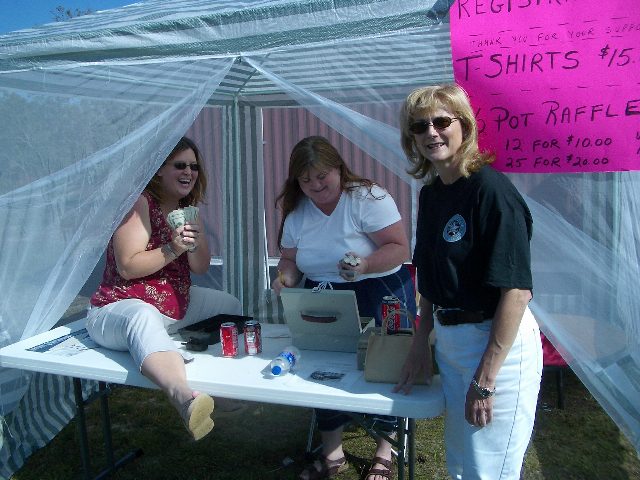 The winners are listed below. Click on the links to view the bike. Unfortunately we don't have pictures of all of the winners. if you can supply a missing picture email it to me at jasdowney@gmail.com .
John Clark won the best of show with his absolutely immaculate 79 Honda CBX. To see more bike pictures visit the gallery.
Back to home